Buying a Home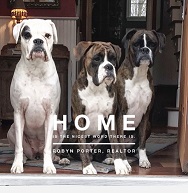 No matter if it's your first home or your fifth home purchase, The Porter Group helps people make sense of the home buying process. We're here to help at every step, from finding the perfect home, to negotiating the purchase, and all the way through settlement. We even help
pet owners
make a move less stressful for furry family members.
The Internet and social media offer people vast resources of information on homes for sale, pricing, neighborhoods, and more. But how to use that information to buy a home is often confusing. We help people interpret the timelines, checklists, and charts to determine how it applies to a specific home buyer. This helps our clients make informed decisions when faced with many real estate choices.
The Porter Group will save you time and money, and make the home-buying experience more enjoyable and less stressful. Click here for our YELP reviews.
If you're considering a move, The Porter Group can help. All you need to do is call 301-320-8349 or 703-963-0142.